JMET Held the Analysis Meeting of Last Five Monthes' Operation
Views:5 Author:Site Editor Publish Time: 2019-06-13 Origin:Site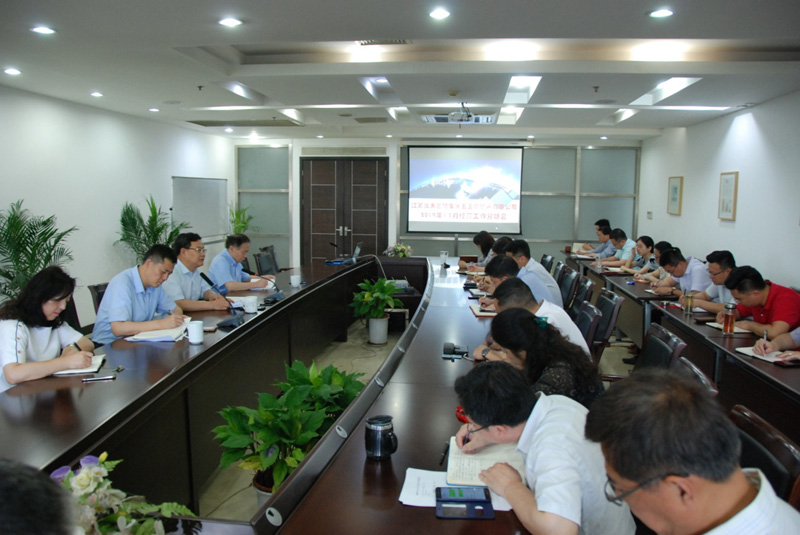 On the morning of June 10th, the company held a business analysis meeting with two topics: one is to convey the spirit of operational analysis meeting of mother group SAINTY; Second, summarize and analyze the business situation from January to may, and refine the next phase of work measures. Zhou An, chairman of the board, secretary of the party committee and general manager of the company presided over the meeting. Company's middle level above cadres attended the meeting.
Zhou An first conveyed the spirit of operational analysis meeting of Sainty group, especially the speech of chairman Yang Qingfeng, on the analysis of the current domestic and foreign operational situation faced by the group, as well as the firm confidence and concentrated development; highlight key points and prevent risks; properly handle the work requirements of managing and developing relationships.
At the meeting, the person in charge of each business department reported the operation status from January to May and the work plan of June according to the company's annual target. Zhou An commented on the work report of all sections and business departments and put forward the following requirements for the next step of the company: first, convey the spirit of operational meeting of Sainty group. All should use substitution method to deeply understand the guiding significance of meeting spirit to practical work; Second, to establish confidence, close to the schedule, complete the business objectives; Third, all need to make solid progress in building a comprehensive risk prevention and control system, especially a customer-centric risk control system. Fourth, should adhere to the leadership of party building and promote reform and development through a series of activities marking the 98th anniversary of the founding of the party.