Party members go to Yan'an to carry out party education
Views:4 Author:Site Editor Publish Time: 2019-09-29 Origin:Site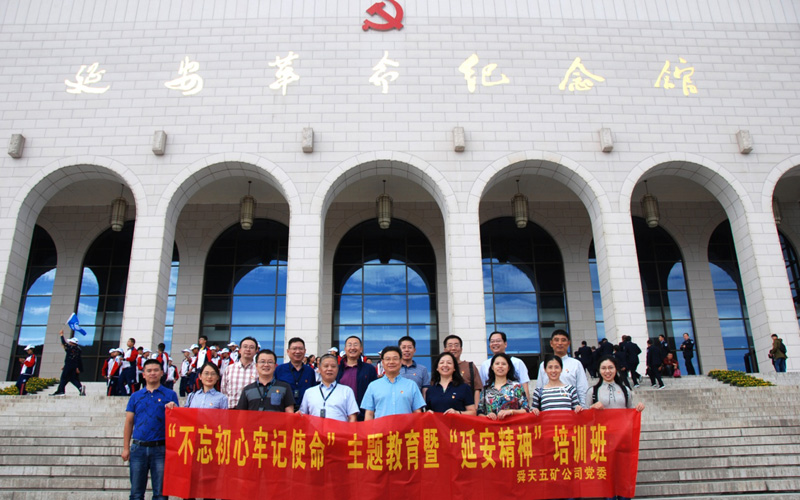 From June 14th to 17th, and from September 20th to 23rd, the company's party committee organized all party members to visit Yan 'an, a revolutionary Holy Land, in two batches to study and conduct party education.

Party members successively commemorated the great achievements of the older generation of proletarian revolutionaries in Yan 'an Revolutionary Memorial Hall, the former site of the Wang Jiaping Revolution, the former site of the Yang Jialing Revolution, the Zao Yuan Memorial Hall, the Bao Ta Mountain, and the Memorial Hall of the Anti-Japanese Military and Political University, and learned to experience the Yan 'an spirit. In front of the pagoda Hill, which is the symbol of Yan 'an, they revisited the party oath. All party members got a deep political education and soul baptism.
All Party members also visited the village of Liang Jiahe, a countryside production brigade of Yan 'chuan county where President Xi Jinping had lived and worked there as an educated youth. ALL was deeply moved by the spirit of his leading the villagers of Liang Jiahe to take the lead and get rid of poverty. All members decided to firmly remembered that never forget why we started, meanwhile must accomplish our mission, and be full of confidence and determination to make new contribution to the reform and development of the company.