The company held "Don't forget the initial aspiration and remember the mission" theme education mobilization and deployment meeting
Views:5 Author:Site Editor Publish Time: 2019-06-25 Origin:Site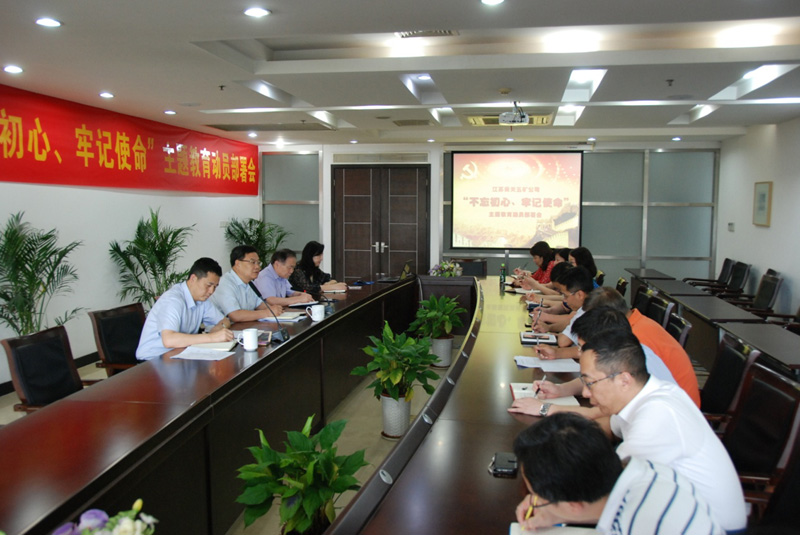 On June 21st, the company held "Don't forget the initial aspiration and remember the mission" theme education mobilization and deployment meeting. The company's party secretary, Zhou An, presided over the meeting. Zhou An conveyed the spirit of mobilization and deployment of the Party Committee of Guoxin Group and the Party Committee of Sainty Group, and made a mobilization speech at the meeting.
In his mobilization speech, Zhou An pointed out that the company has to carry out the theme education of "not forgetting the initial aspiration and remembering the mission". All party members and cadres of our company must grasp the following points: First, all must deeply understand the significance of carrying out thematic education, enhance ideological consciousness, and act consciously; Second, it is necessary to accurately grasp the target tasks of thematic education, match the standard to the table, and cultivate the political character of loyalty, cleanliness, and responsibility; Third, all must resolutely implement the deployment of the Central Committee, the Provincial Party Committee and the Group, and earnestly implement the work arrangements. Fourth, all should focus on the central work of the company, the overall development for the company, and use the results of development to test the effectiveness of the work.
On behalf of the company's party committee, Wu Jinlong, Secretary of the discipline committee, interpreted the implementation plan and work arrangement of the company's "Don't forget the initial aspiration and remember the mission" theme education. The heads of departments and branch secretaries of the company participated in the meeting.