The launch ceremony of the 2nd Reading Club and leadership promotion training of JMET was successfully held
Views:2 Author:Site Editor Publish Time: 2019-06-26 Origin:Site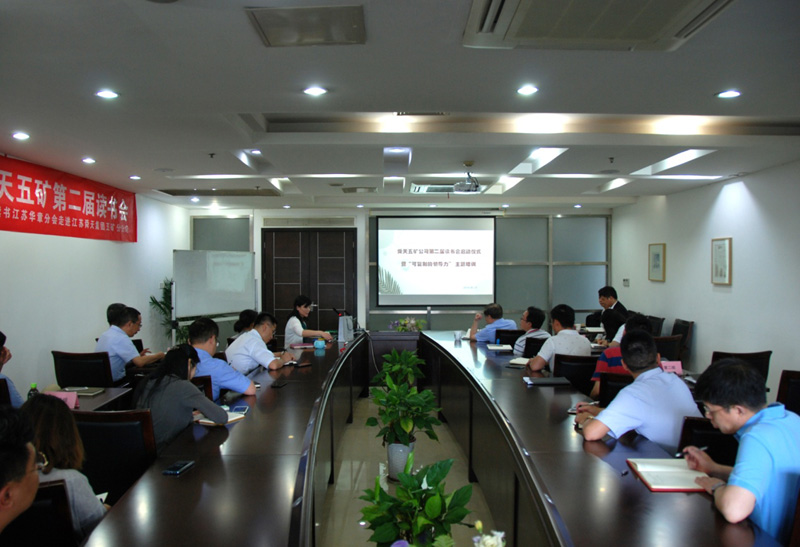 On the afternoon of June 24th, the launch ceremony of the second reading club of JMET and the special training of "Replicable Leadership" were held in the company's 608 conference room.

At the launch ceremony, Chen Jin, deputy general manager of the company, announced that the second reading meeting of JMET was officially launched and put forward requirements for the activities of the second reading club. He hopes that everyone can pay attention to reading, study seriously, and apply what they have learned to work practice, and jointly promote the company's better and faster development. Gao Hua, the manager of human resources department of the company, analyzed the overall learning situation of the first reading club. Through the data of learning points and other data, she affirmed the learning results of the reading club members and also planned for future learning.
As the highlight of this training, Hu Yajun, the president of the Jiangsu Huazhang branch of the Fandeng reading club platform, took leadership as the theme of the training. Themes were shared and communicated on what constitutes replicable leadership, the difference between leadership and management, communication windows, the role of managers, and leadership techniques. Novel ideas and actionable models are refreshing to the participants. The training field interaction is frequent, the atmosphere is enthusiastic, and the response is strong. The participants have expressed that they benefit from the training a lot.
The event achieved a great success.